EVERYDAY IM SHUFFLIN - SALE PRICE
We have a limited supply of these EVERYDAY IM SHUFFLIN wristbands available for purchase. You can choose from the colors shown below. They are made on our BIG fat 1 inch debossed silicone wristbands with color text. Bring these to your next Party Rock Anthem event.
Here are all the colors we have available and ready for immediate shipping...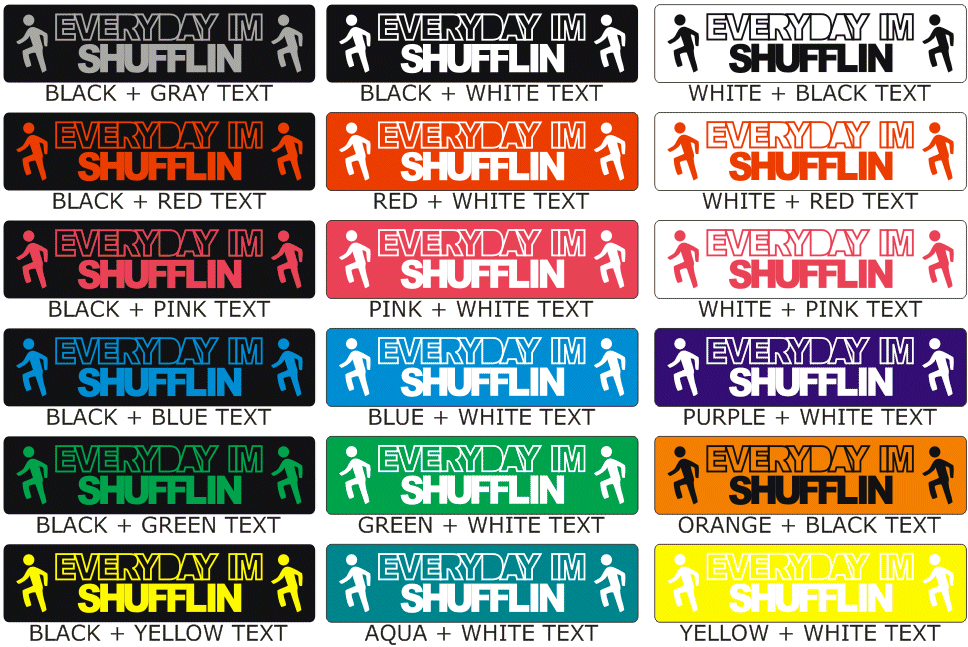 Flat rate shipping of $4.95 applies to the EVERY DAY I'M SHUFFLING bands no matter how many you buy.