New for October 2011 - Breast Cancer Awareness Bracelets
We have introduced these in-stock breast cancer awareness wristbands for you to wear, give, and even have to bring to your run or event. See below for the designs in the wide (1 inch) wristbands as well as the standard (half inch) wristbands. Of course, if you would prefer to order a custom design (such as "In support of Mary" or "Hope for Diane") you can do that - just click on the pictures above to go to our custom design pages.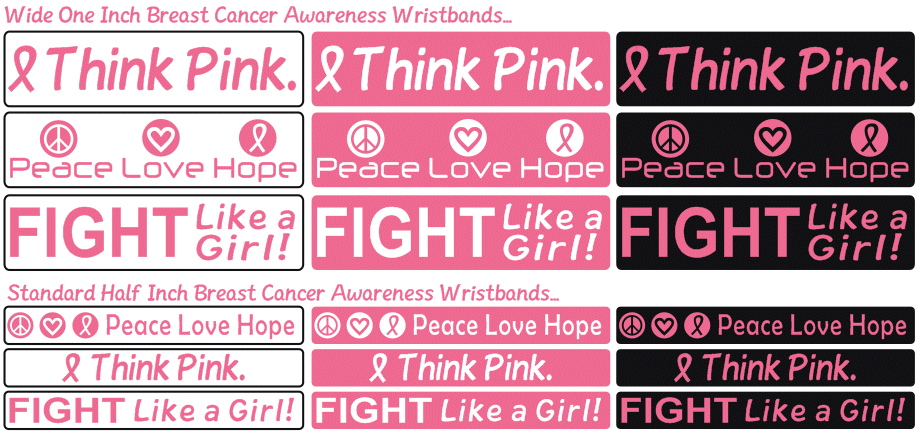 Flat rate shipping of $4.95 applies to the Breast Cancer Awareness wristband bracelets no matter how many you buy.